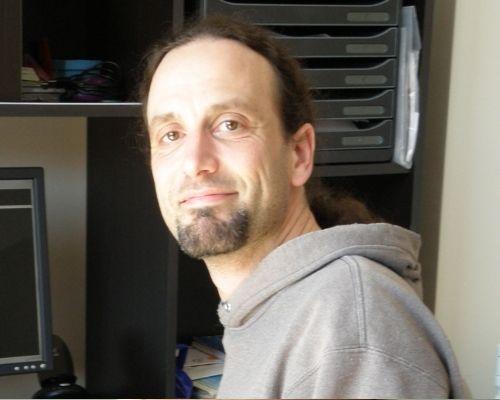 CNRS
Anthony Scemama (PhD 2004, HDR 2017) is a CNRS research engineer (ingénieur de recherche), expert in HPC at the Toulouse University. His work has been published in about 60 papers issued in several international journals, and his research activity is recognized internationally, as witnessed by about 20 invited talks and a publication record with an H-factor of 21, and about 1000 citations (source Google Scholar). In 2019 Scemama received the Crystal Medal of the CNRS.
Scemama is the main developer of QMC=Chem, the QMC code of Michel Caffarel's group. He is also one of the principal authors of the Quantum Package wave function methods code involved in this project. From 2004 to 2005, he has worked as a post-doc in the group of Claudia Filippi and has experience with coding in the CHAMP software, involved in this project.
Scemama has also strong experience in porting HPC codes to grid/cloud infrastructures as QMC=Chem has been running on the European grid in 2010, and was chosen for a "Cloud Challenge" for France Grilles, the French participant of the European grid, in 2015. Quantum Package is also ready to run on cloud infrastructures, and this was recently demonstrated by running a calculation interconnecting two supercomputers (CALMIP and CRIANN) across France. Internet network communications are managed by the ZeroMQ open-source communication library, for which Scemama has contributed by writing the Fortran interface. Finally, Scemama teaches HPC in an engineering school (ISAE-Supaero) at the undergraduate and master's levels, and in the European TCCM master. He was the Ph.D. thesis advisor of one student (2015-2018), and was the co-supervisor of 2 theses in the field of QMC and HPC. Hence, Scemama has the ability to interact with the communities of QMC, wave function methods, HPC, and cloud, and these skills will be used in the project to strengthen the bonds between these communities.
Role in TREX project: Leader of the Work Package 1, Standard API for QMC kernels and implementation