HPC & other events
3rd EMMC International Workshop 2021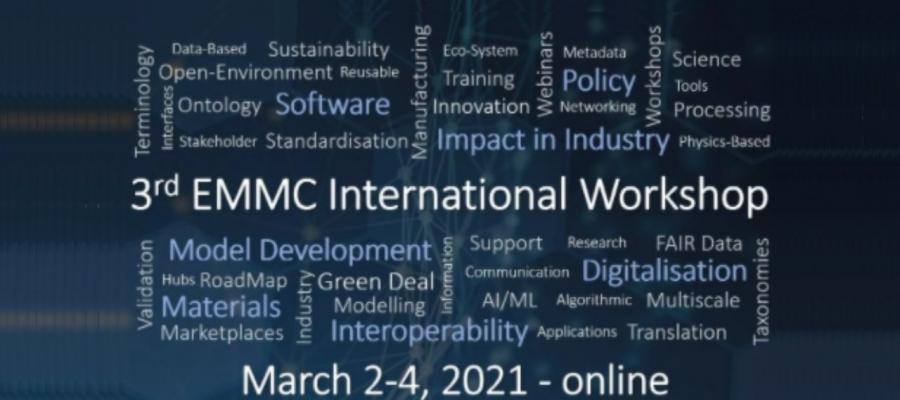 "Materials and our ability to understand and utilise their behaviour play a central role in supporting industrial transformation and delivering against the objectives of the European Green Deal. More than ever, we are aware of supply chain capabilities and opportunities of a digitally connected world.
Following successful events held in Vienna in 2017 and 2019, the third EMMC International Workshop will take place in digital format on 2-4 March 2021, while retaining its key element extended discussion sessions covering the EMMC Focus Area, Modelling development, Interoperability, Digitalisation, Software, Impact in Industry and Policy. Session outcomes will provide input to future research agendas, and in particular the EMMC Roadmap.
TREX together with two other center of excellence, POP and ECAM, and EC FET project are featured at this year's European Materials Modelling Council (EMMC) workshop during the Open Contributions & Virtual Stands Sessions!
The EMMC International Workshop has become known as a leading cross-cutting event where stakeholders from different materials modelling-related fields in industry and academia get together to discuss topics of strategic importance and elaborate on gaps and potential actions to move the field forward.
Join us and ask your questions. For registration and updates, visit https://emmc.eu/emmc-2021/.