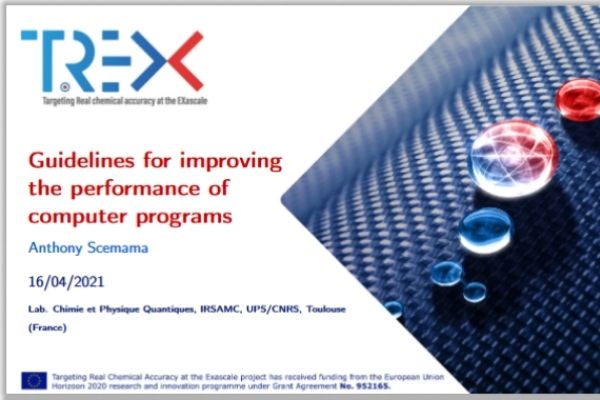 Presentations
Guidelines for improving the performance of computer programs
Webinar organized by Institut Chimie Radicalaire & Centre de Calcul Intensif Aix-Marseille.
The technological evolution of computer hardware is such that gaining performance in computer codes has become increasingly difficult over the last 20 years. I will show where are the bottlenecks, and then I will present simple strategies to adapt the codes to take advantage of the hardware.
Get a copy of the presentation at the TREX Zenodo community.